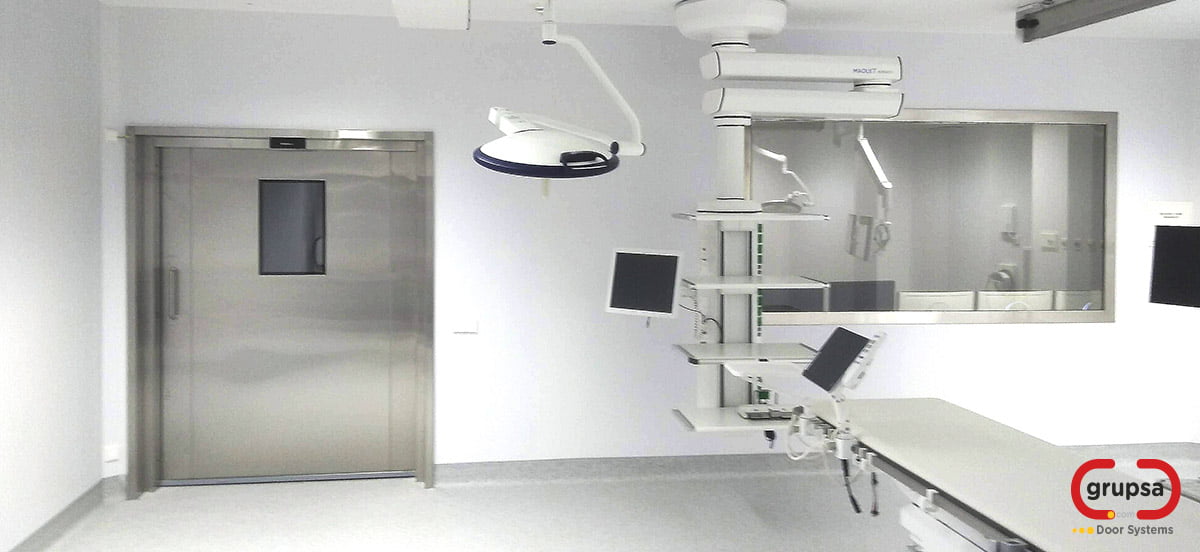 The Hospital System range incorporates a wide range of facilities for the critical area and the surgical area that allow complementing your hospital project with the best equipment that avoids cross-contamination of pathogens and facilitates the work of health professionals. Elegant design and easy cleaning. Available Formats for Architects: PDF, BIM and CAD.
Sash window HS-Q1 allows the safe and clean passage of medical materials and instruments between rooms in surgical areas. Stainless Steel finishes, with vertical transparency sheet over its entire surface. Reduces the risk of cross contamination in the air between the clean room and the outside, avoiding the loss of differential pressure between areas. Optionally, it is manufactured with lead protection for Rooms with Radiological Equipment.
Hygienic Closets HS-Q2 for installation in Operating Rooms and White Rooms, made of Stainless Steel.
Observation Windows HS-Q3, which enable visual control of the room by the medical team in Radiological Areas, ICU or Neonatology. It can incorporate leaded protection or systems to regulate opacity, as well as Venetian blinds or electropolarized glasses.
Materials Passbox / Passthrough HS-Q4, which minimizes the risk of cross contamination in the air between the clean room and the outside, thanks to its sluice system. It incorporates in its interior lamps of ultraviolet light for the disinfection of the material, diminishing the possibility of introducing contaminated instruments.
Transfer HS-600 for the passage of patients to the Surgical Block without introduce the contaminated hospital bed into the operative area.
Automatic doors for Gantry CT HS-260T that allow the compartmentalization of the surgical space for the shared use in several operating rooms of radiological equipment of diagnostic CT scan. They are designed by Grupsa to optimize diagnostic equipment within the surgical area. Manufactured in Stainless Steel, with radiological protection of lead according to Gantry requirements.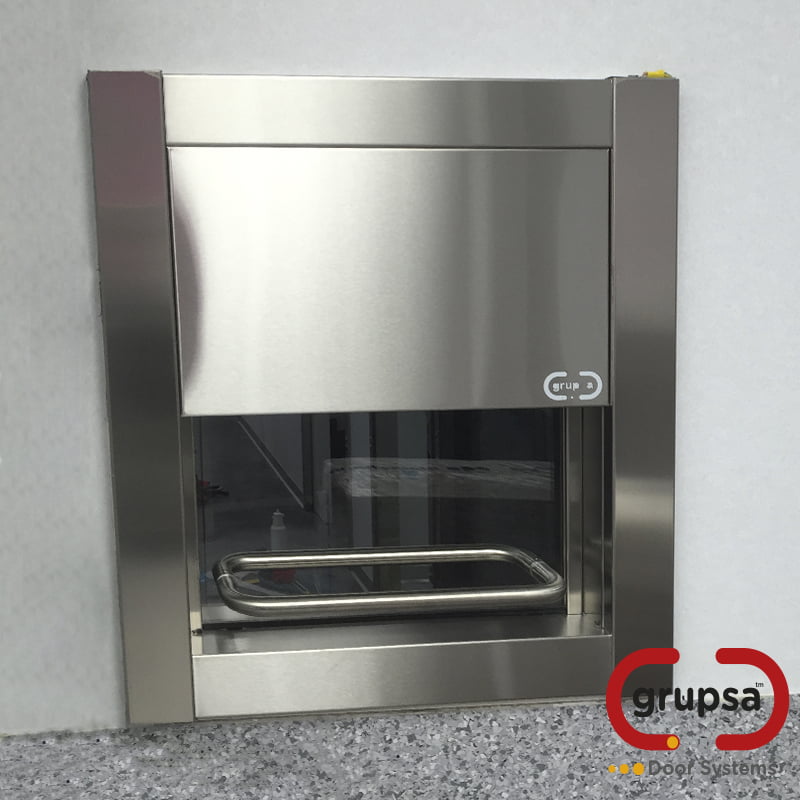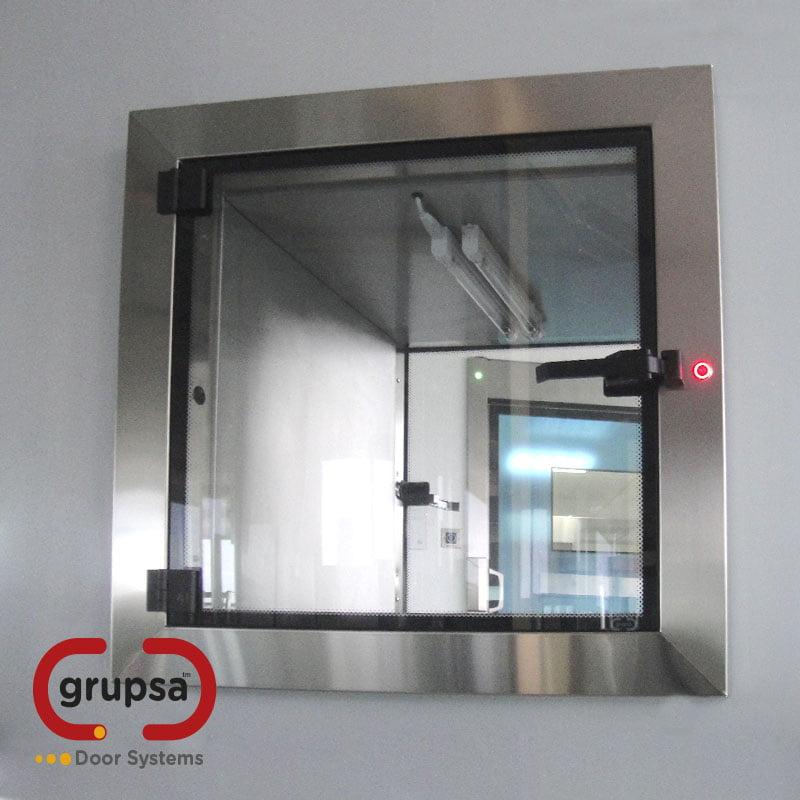 Material Passbox / Passthrough
HS-Q4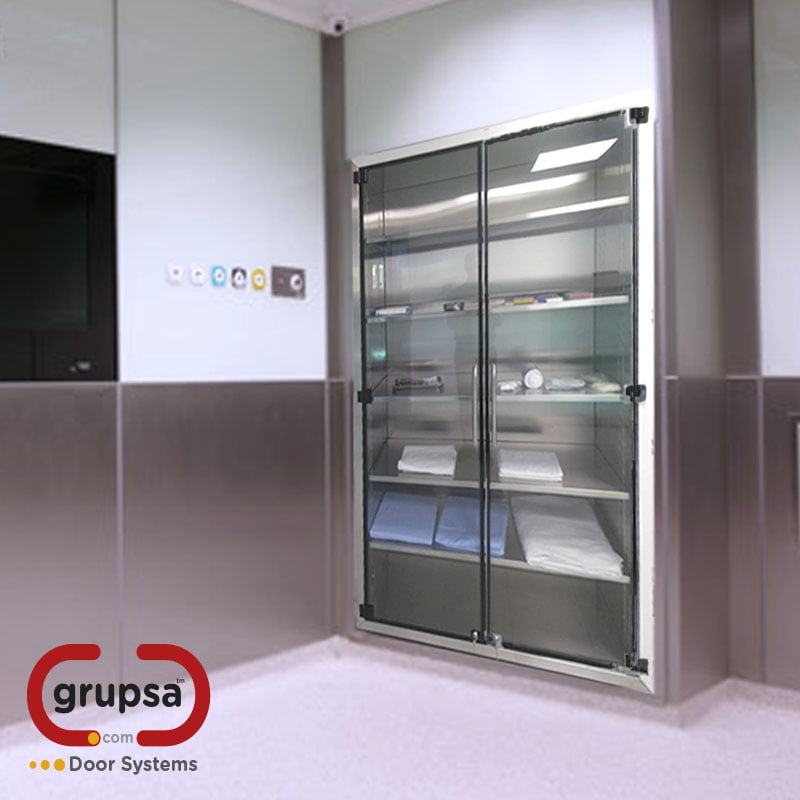 Hygienic Cabinets for Surgical Area HS-Q2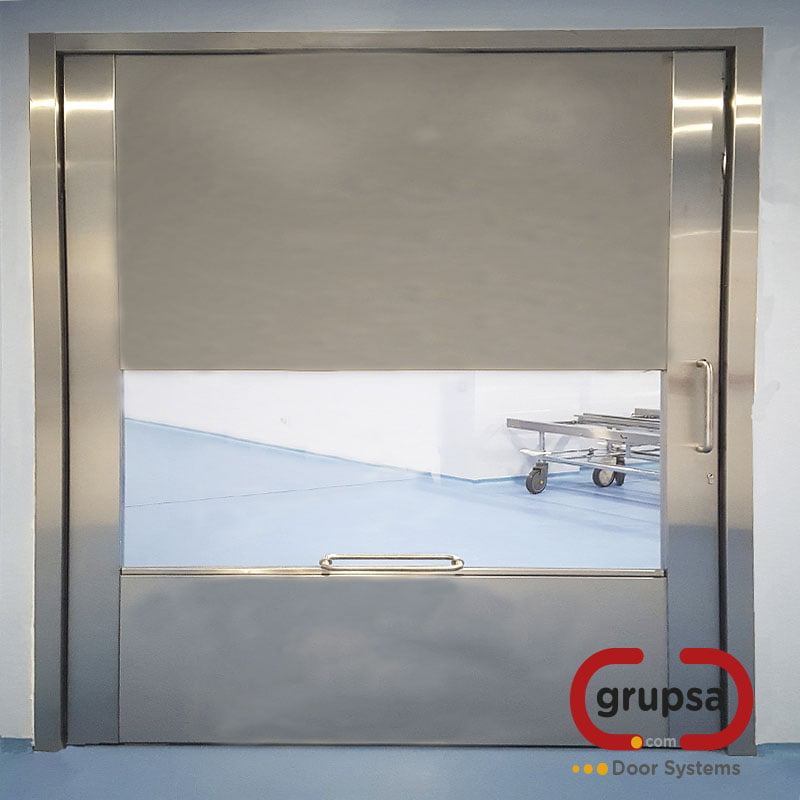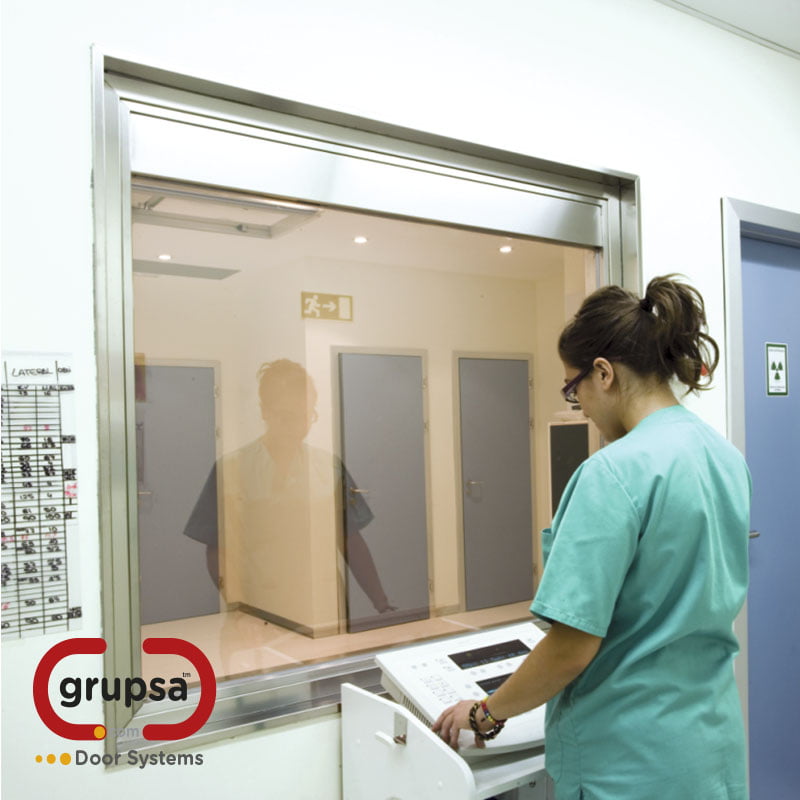 Observation Windows HS-Q3
► Lead Lining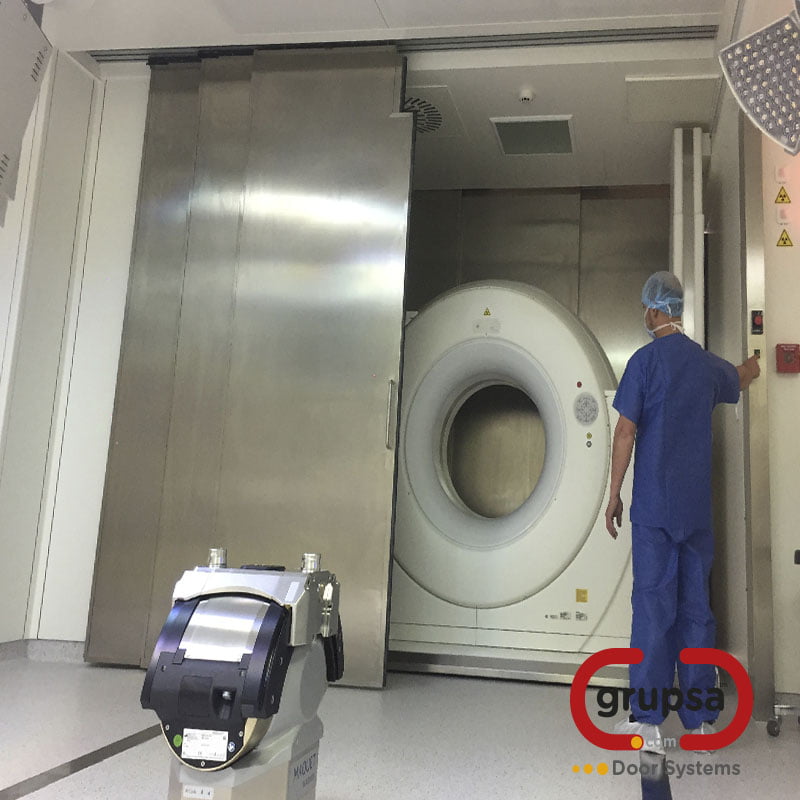 Automatic CT Tomography Doors (Gantry) HS-260T