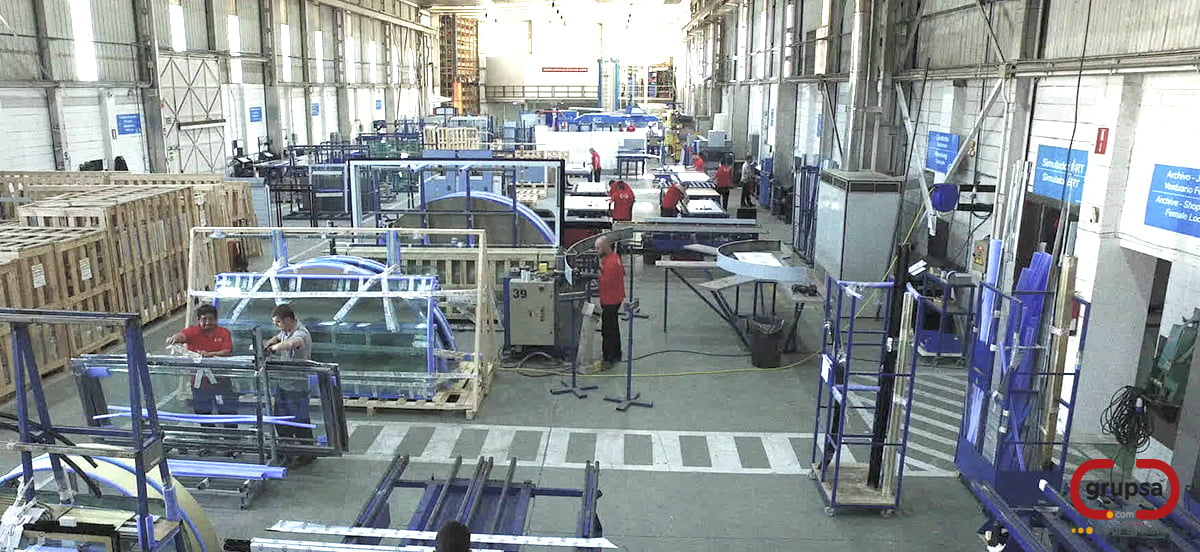 At Grupsa, we are committed to providing the highest levels of quality of products and services, in order to meet the needs of our customers: design, functionality and performance. Our trajectory, within the sector of the design and manufacture of automatic door systems, is based on four values, which are reflected in our commitment to comply with ISO 9001: 2015 standards.
Committed to the planet and energy efficiency
In GRUPSA we have developed a service philosophy aimed at our customers and the users of our systems, with the maximum guarantees of quality and excellence, adapting our products to the requirements of the purchasing managers, the latest technologies and the needs and expectations of International markets The objective of our quality policy is the consolidation of this commitment, firm and constant, for the continuous improvement in our daily work.
Our environmental commitment, included in adequacy in ISO 14001, to a responsible consumption of the natural resources of the facilities (water savings, rational consumption of energy, products and materials …), proper waste management and collaboration responsible for environmental support through the campaigns and programs that Grupsa carries out in its vicinity.