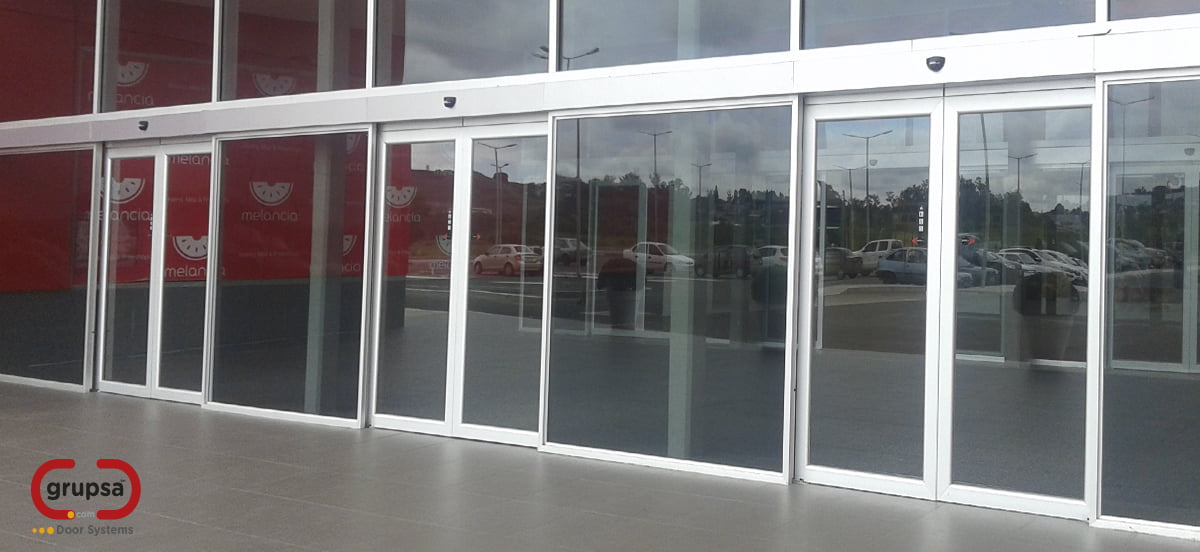 The range of Glazing Sliding Doors, Automatic System, is Grupsa's integral solution for access to your building. Standard openings greater than four meters clear wide passage and up to three meters clear height. Grupsa access door systems meet the most demanding needs in terms of energy efficiency, functionality, evacuation, safety and aesthetics; as well as in compliance with the strictest European regulations (EN 16005). They can incorporate a high degree of exterior insulation for noise, dust and temperature.
From Grupsa Door Systems we offer several models with panic systems, which allow the folding in the direction of evacuation not only of the door leaves, but also of the fixed leaves, by means of a hidden pivot system. Also our models of automatic doors optionally have the ER operator for escape routes without panic option, which has a motorized emergency opening battery, which guarantees the maneuver of the door in case of power failure. They also incorporate dual technology detection sensors for activation and safety, safety photocells, emergency buttons and access control.
Designed and manufactured in one or two simple or telescopic sliding door leaves.
Eight different profiles to meet all needs: from robust doors for entrances with a lot of traffic to doors without profiles for the most aesthetic access.
Maximum safety, according to the most demanding European regulations (EN 16005).
Plans available in PDF, CAD and BIM (Revit).
Technical specifications
Different standard compositions: a movable door leaf; a movable door leaf and a fixed panel; two movable door leaves; or two movable leaves and two fixed panel.
Standard clear passage widths from 800 to 6000 meters for the most demanding access.
Finishes in Stainless Steel, aluminum – lacquered or anodized -, copper, bronze and brass.
Maximum weights of up to 150 kg / door leaf.
Wide range of safety and activation devices.
Design and special dimensions upon request.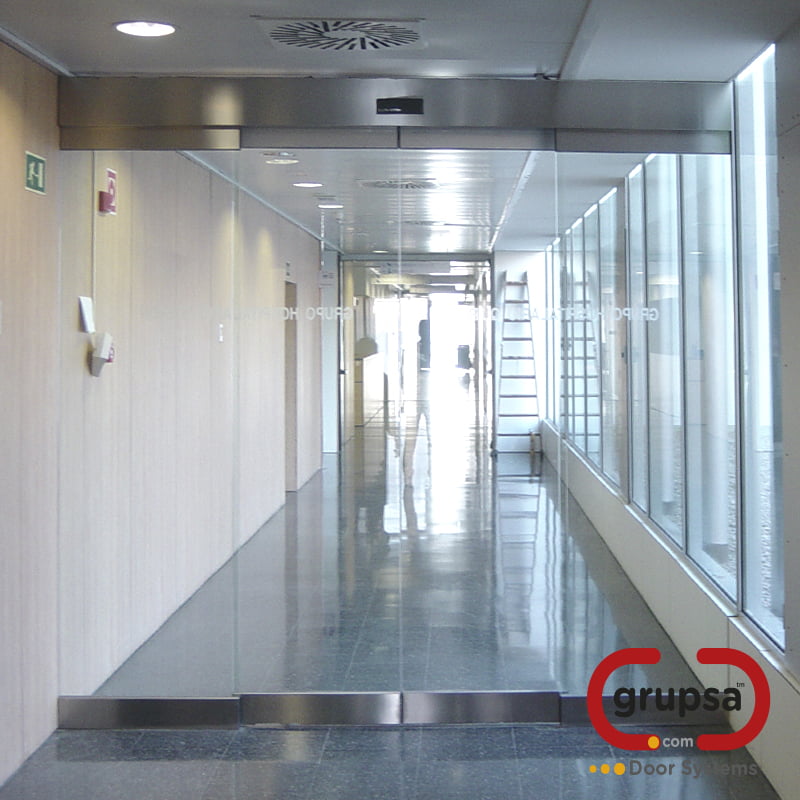 Automatic Sliding Doors
AS-300 Basic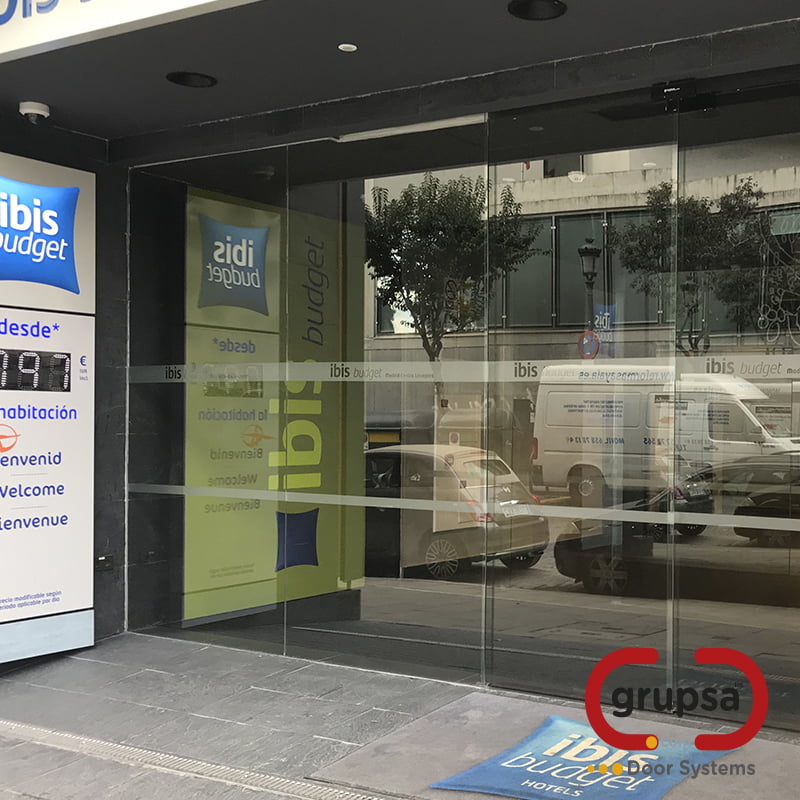 Automatic Sliding Doors
AS-300 Glass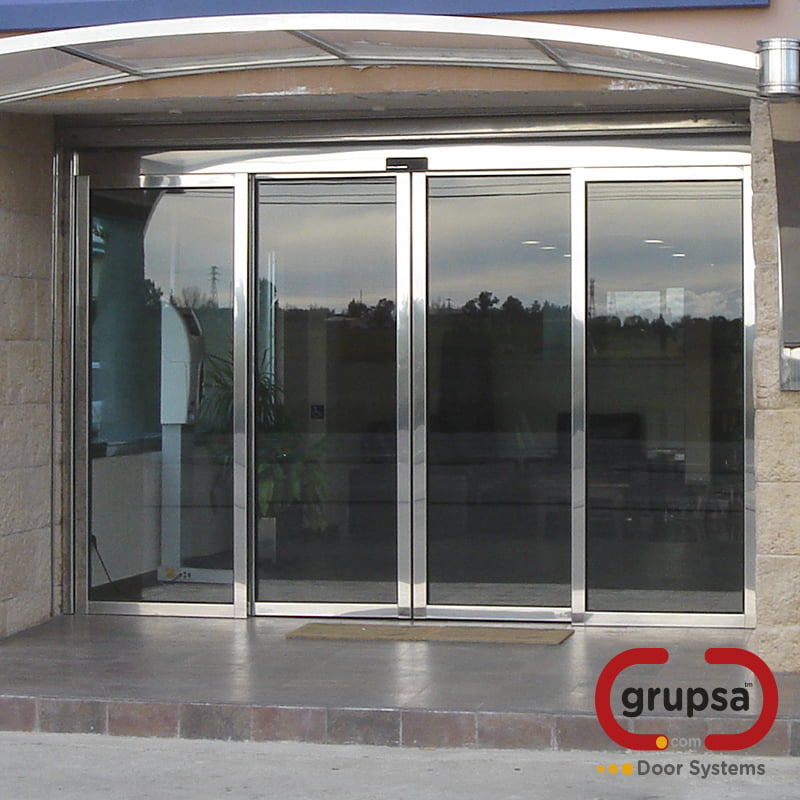 Automatic Sliding Doors
AS-600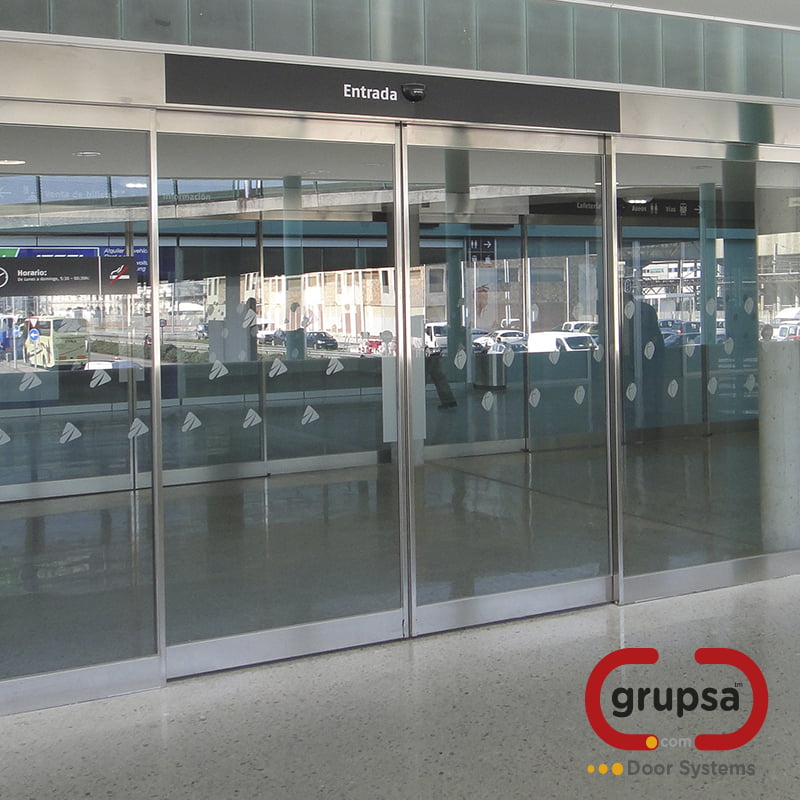 Automatic Sliding Doors
AS-300 Frame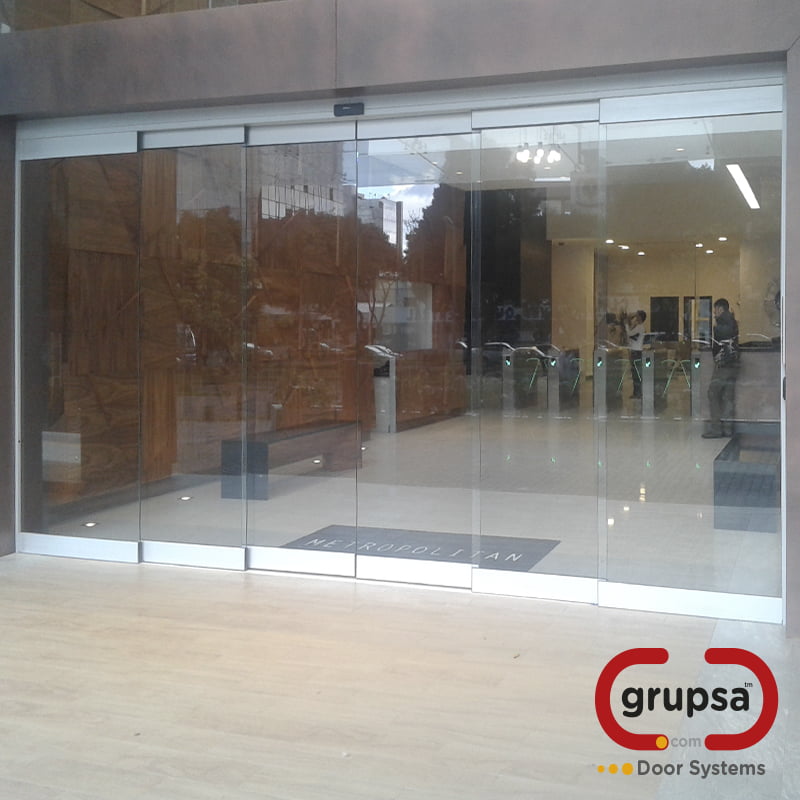 Automatic Sliding Doors
AS-300 Telescopic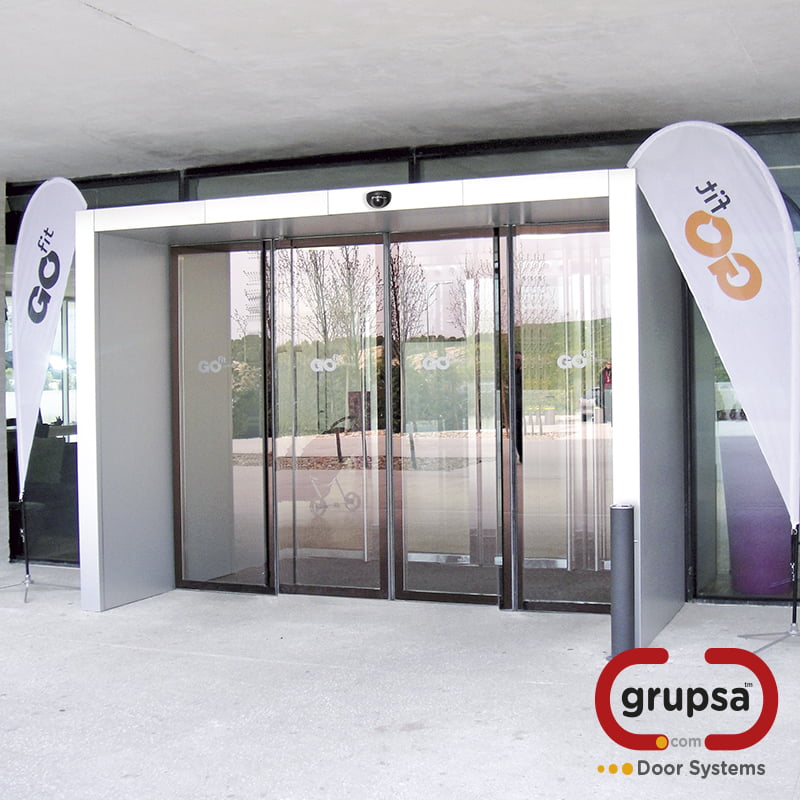 Automatic Sliding Doors
AS-700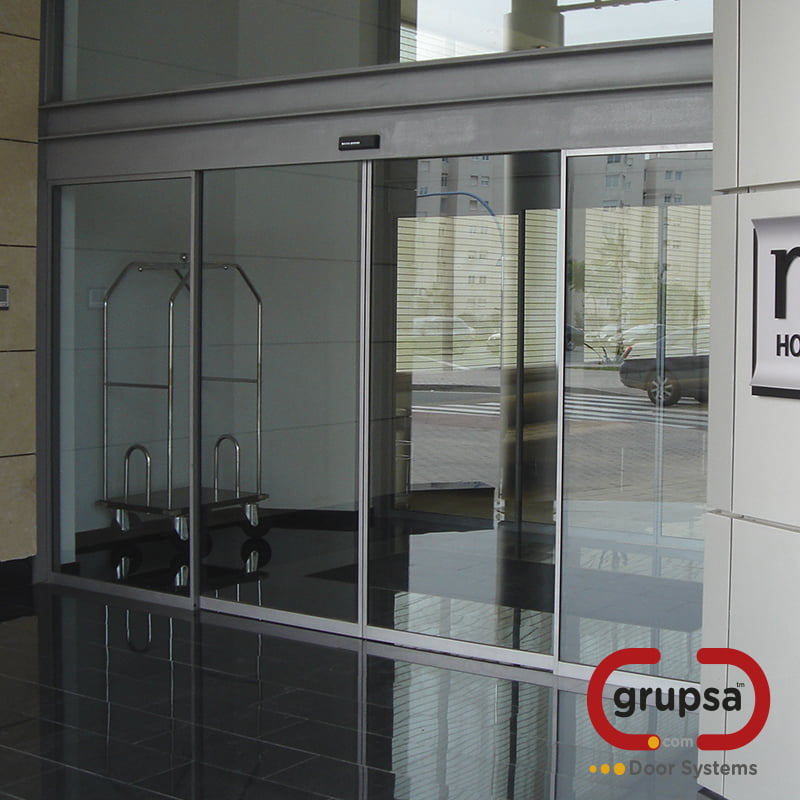 Automatic Sliding Doors
AS-300 Eko
Automatic Sliding Doors
AS-400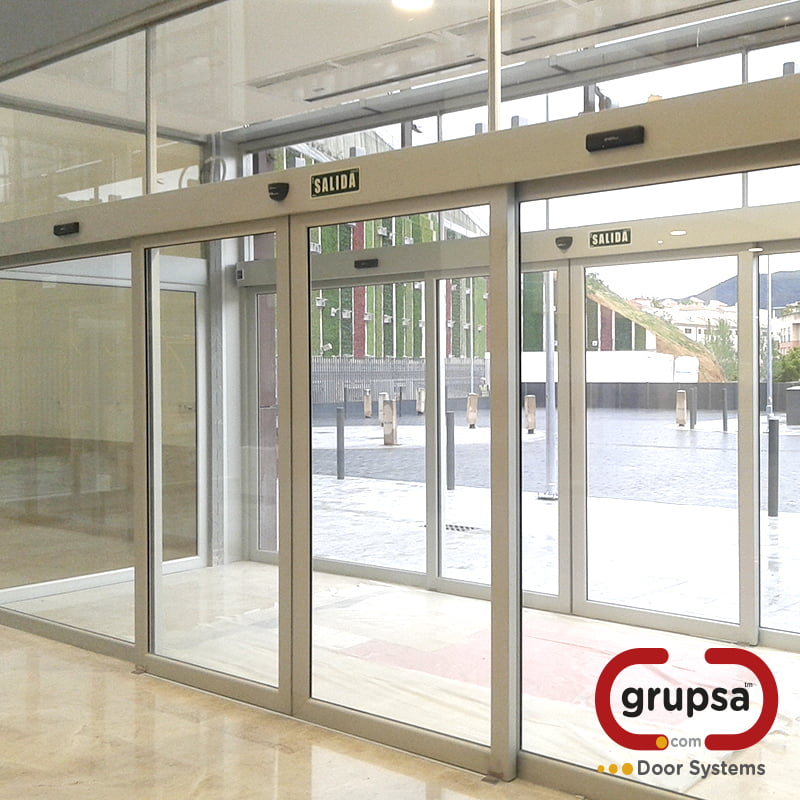 Automatic Sliding Doors
AS-900