The Rotary System range is made up of Revolving Door Systems, in manual or automatic version, designed to adapt to installations with high traffic of people as hotels, offices or shopping centers. Seven different models of revolving doors, which allow us to adapt to all needs while maintaining the functionality and elegance that characterize these doors, which provide a unique, differentiating and sophisticated entrance even before entering the building.
A total solution with extensive customization possibilities for  your installation:
Grupsa's design for these revolving doors is based on the most advanced technology.
Revolving doors is subject to compliance with current local and European regulations.
It has the possibility of being installed on evacuation routes, thanks to its door leaves folding system.
The revolving doors of the Rotary System range provide compliance with the EN 16005 standard, based on the conditions and requirements of use of the installation. They provide solutions aimed at improving user safety, energy saving costs and the management systems of the BMS building. They minimize air leakage in buildings acclimatized with air conditioning or heating, which results in considerable energy savings due to the thermal and acoustic insulation they provide.
Technical Specifications
Available in three or four door leaves
Diameters up to four meters wide
Heights up to four meters
Door leaves folding system for evacuation systems
Finishes in multiple finishes: Stainless Steel, Aluminum, Bronze, Copper …
Manual or automatic operation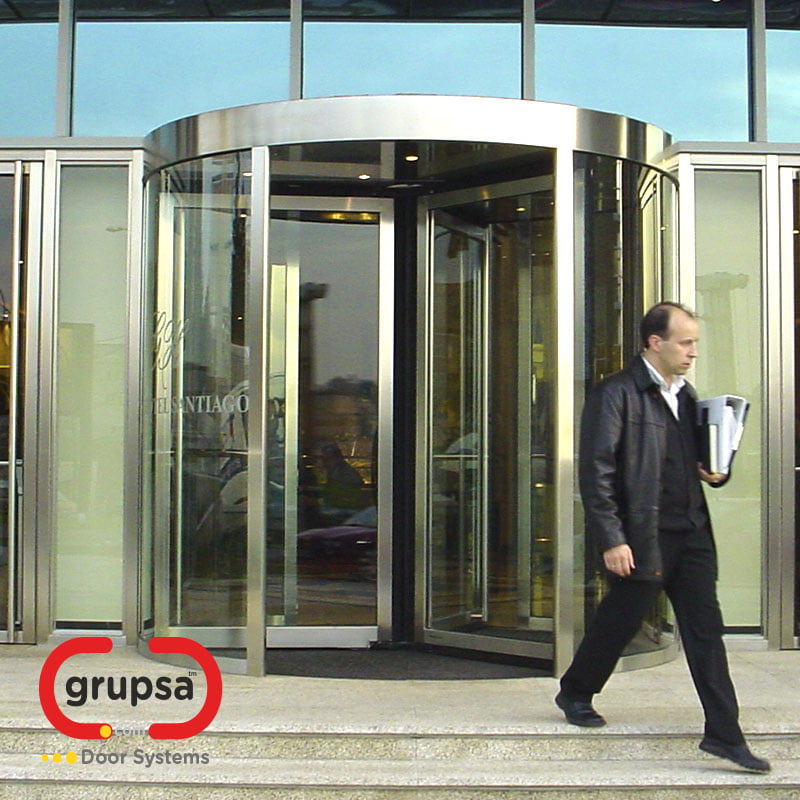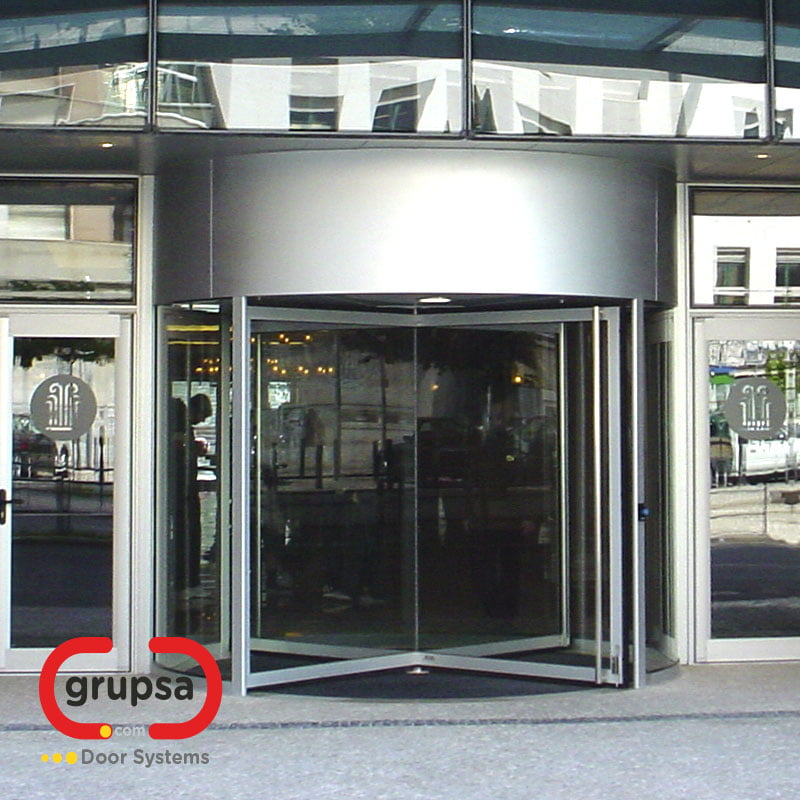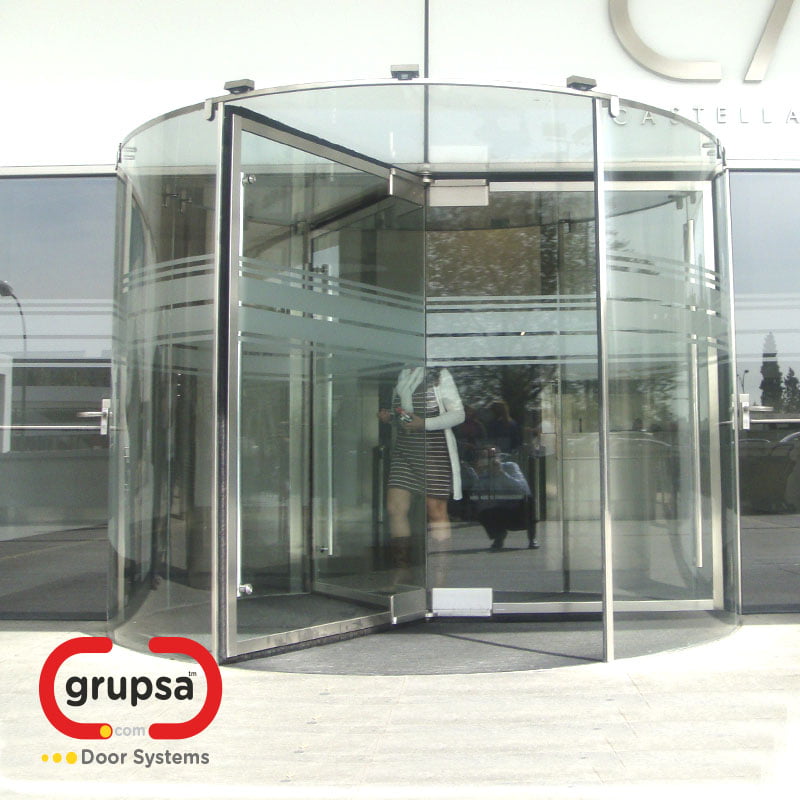 REVOLVING DOOR
RS-KRYSTAL