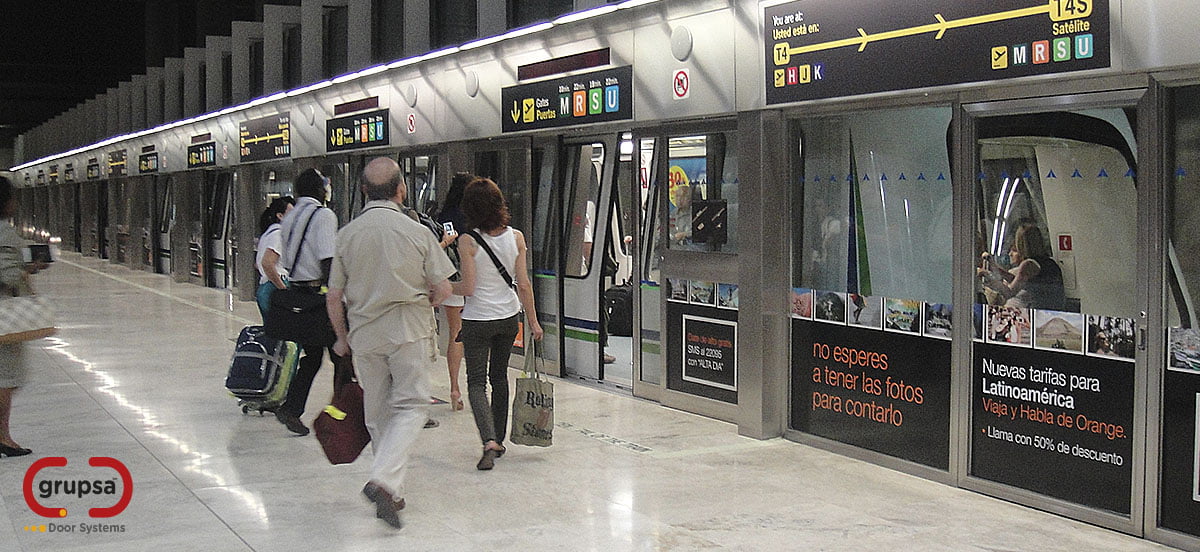 Screen System is our range of Platform Automatic Door Systems for Mass Transportation Terminals: bus (BRT), metro, tram and train. Through glazed screens that separate the platform from the tracks, the platform doors open only when the vehicle is properly parked. This ensures efficient, fast and safe use in subway, tram or bus stations, avoiding falls or trips.
Guarantees user safety, allows greater use of the platform and optimizes the passage of travelers.
Improves the energy efficiency of the station, since you optimize the air conditioning.
Easy maintenance and long product life.
Complies with international standards for train level SIL 3 and SIL 4.
Its GRUSCADA control and monitoring system allows to manage remotely and in real time the openings, the state and the maintenance needs of all doors. Different types:
The PSD (Platform Screen Doors) systems are glazed floor-to-ceiling screens based on automatic sliding doors that synchronize with the vehicle when it is properly parked, guaranteeing the safety of the users.
APG Platform Systems (Automatic platform doors) are automatic doors based on medium height screens (up to 1.7 m) that synchronize with the vehicle when it is properly placed.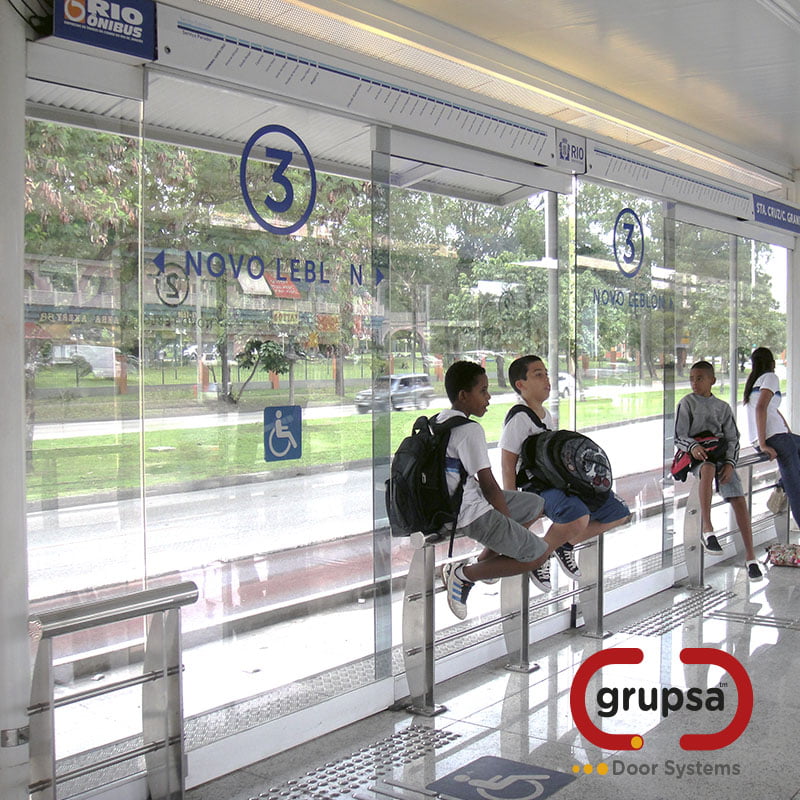 PLATFORM DOORS
COMPLETE HEIGHT
PLATFORM SCREEN DOORS (PSD)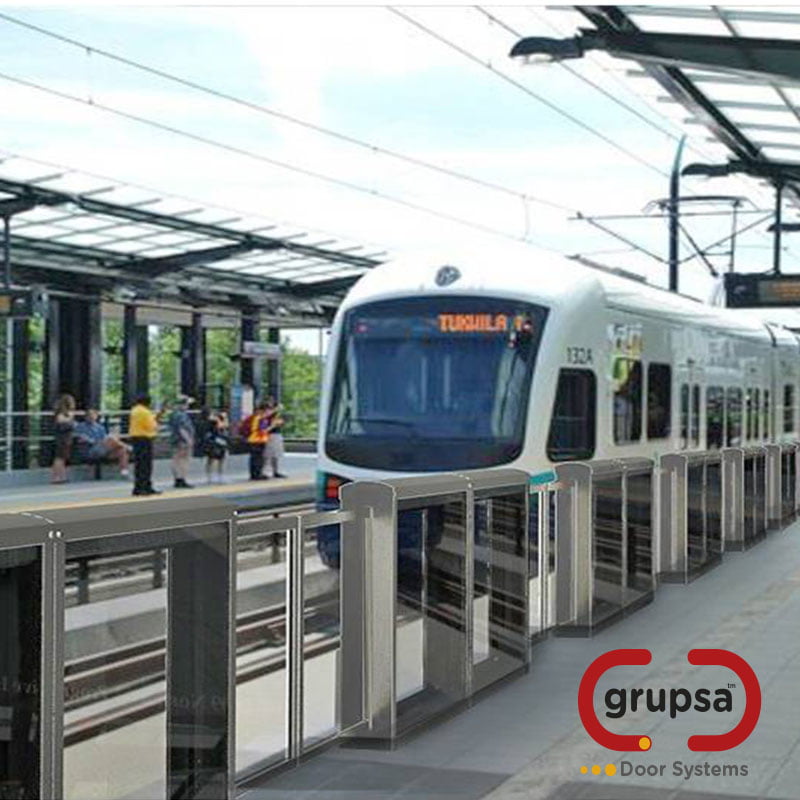 PLATFORM DOORS 
HALF HEIGHT
AUTOMATIC PLATFORM GATES (APG)