The new and modern Tocache hospital (Peru) has opened its doors once it has incorporated the latest medical equipment. This hospital center aims to respond to a population of more than 100,000 people in the region of San Martín, Marañón in Huánuco or Patáz in La Libertad.
Under the design of the prestigious Turza Arquitectura Hospitalaria brand and the Constructora y Administración S.A (CASA) construction company, Tocache Hospital has a wide range of services, an intensive care department and an operating room and delivery room area. The surgery area has clean and antibacterial access Hospital System by Grupsa.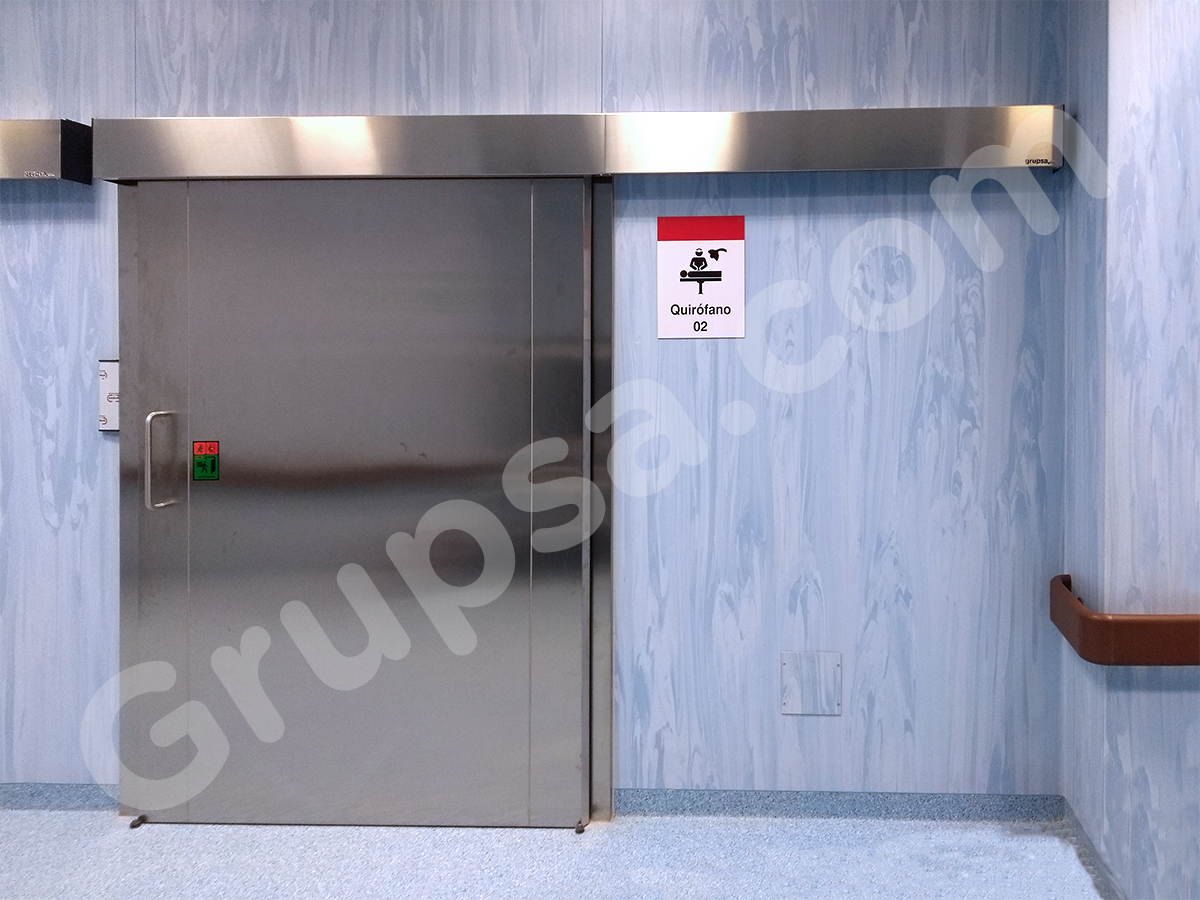 The Sliding Automatic Doors HS-201 are manufactured with antibacterial Stainless Steel finishes with hermetic closure for access to operating theaters. They have wide clear passage for stretchers. In addition, they guarantee adequate pressurization of the surgical room and reduce the possibility of cross contamination due to its opening by elbow push-buttons.
In addition to the sliding doors, Swing Doors HS-202B were also installed, with antibacterial Stainless Steel finishes, for access to operating rooms for health personnel for access to operating theaters.