Grupsa, manufacturer of automatic pedestrian door systems, continues to advance in its consolidation and expansion in the Portuguese market, betting on the design and installation of architectural solutions for the hospitals of tomorrow. Working in collaboration with architects, engineers and consultants dedicated to building projects, the company is committed to high-tech and quality products for the surgical area, Intensive Care areas, Pharmacy…
Grupsa Portugal is setting as leader in the Portuguese market in clean solutions for operating rooms, thanks to the experience gained in more than fifty years in the European market. With its own manufacturing at its headquarters in Spain (Madrid) and the most demanding certifications of the European Union, Grupsa Portugal offers a set of ranges for the hospital sector: Clean System, a complete modular construction system for the surgical area and pavilions; Hospital System, Hermetic Sliding and Hinged Doors; ICU System, high quality Sliding Doors for Intensive Care Units; and the latest contribution, Kompak System, antibacterial HPL technical doors for consultation rooms, waiting areas, rooms, etc.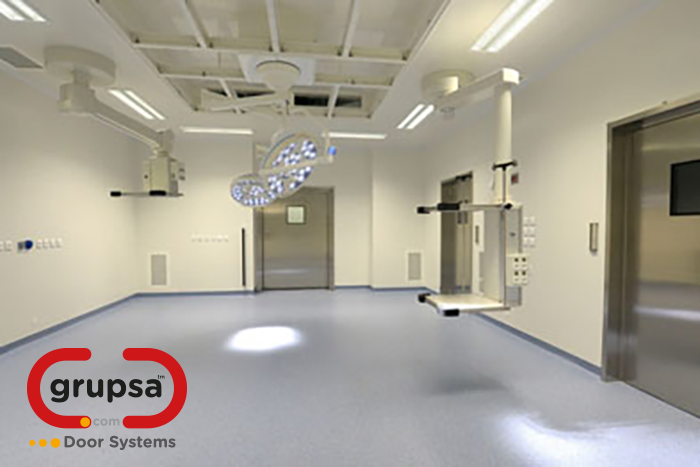 Vilafranca de Xira Hospital, with Hermetic Doors Hospital System
Along with this sanitary range, the company has developed another set of lines of Automatic Door Systems with high efficiency and low electricity consumption, in line with its sustainable development objectives, to provide solutions for entrances with a high degree of Energy Efficiency: Revolving Doors Rotary System; Automatic Glass Doors Automatic System; Curved Sliding Doors, Circular System; and a range of tilt-and-turn doors, Balance System.
Grupsa Portugal has supplied its most advanced products to more than 50 installations in Portugal, especially hospitals and clinics, to which it offers a complete after-sales and maintenance service, both preventive and corrective.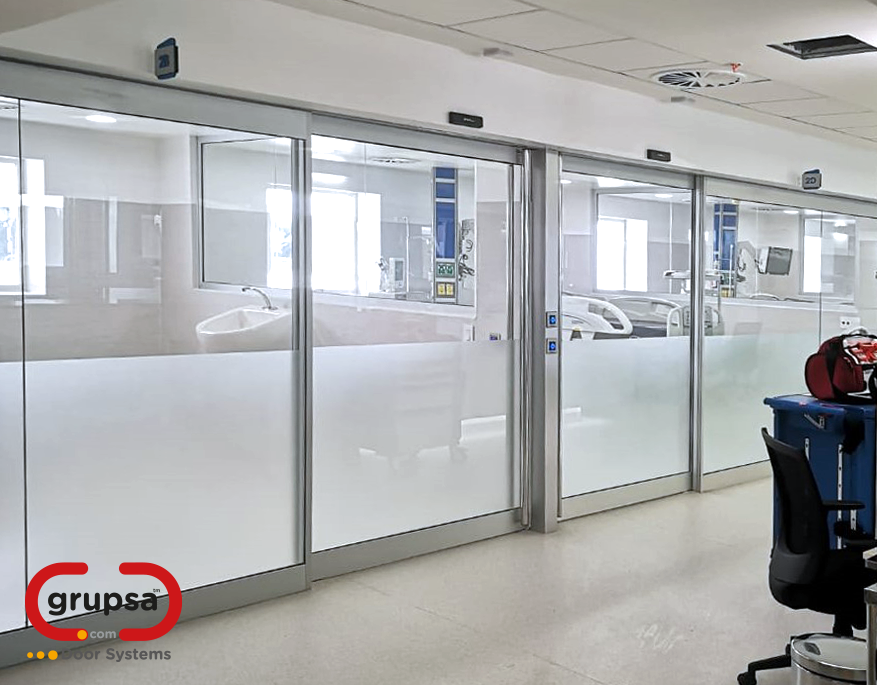 Access to Intensive and Isolated Care