The Automatic Doors of entrance to shops and commercial centers are the first contact of consumers, and therefore, must be a fundamental piece to attract customers and increase the profits of the company.
That is why investing in a high quality option and personalized design should be a priority. Automatic doors are an intelligent and profitable option for all types of shops and commercial spaces. They generate brand image and offer users a comfortable passage, without having hands to open the door.
In addition to the aesthetic component, the automatic doors facilitate a fluid, reliable and safe transit and improve the safety of people. Do not forget that, in comparison with the pivoting doors, automatic sliding doors improve the energy efficiency of the establishment as they help to conserve the internal temperature and reduce the cost of maintaining a stable temperature and air conditioning.
de mantener de forma estable la temperatura y la climatización.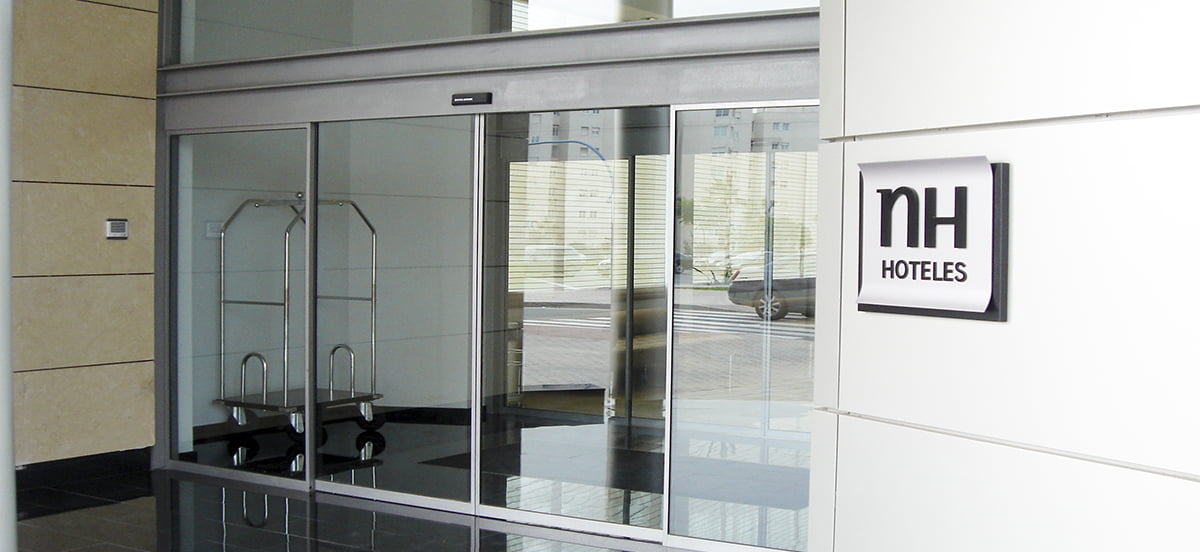 Grupsa Door Systems offers you wide possibilities for access to shops, spaces and shopping centers in an economic and lasting way. On the one hand, the Automatic System range offers automatic sliding doors, with central or lateral opening, with free passage widths of more than 2500 mm and standard heights of up to 3000 meters. Together with them, the Telescopic System range offers Telescopic Automatic Doors, with lateral or central opening, for accesses that require a greater opening, up to 4000 mm free passage.
On the other hand, the Circular System range is composed of Curved Sliding Doors, with central opening, which can be installed unitarily or in windbreak mode. They offer wide free steps (up to more than 2500 mm in standard form) together with the appearance that this type of solutions bring.
Grupsa automatic doors can be equipped with automation operators with ER technology for evacuation routes, or panic exit systems to respond in case of emergency or fire.
Together with them, and for larger businesses, they also have the Rotary System range, consisting of a family of seven revolving doors, manually or automatically operated.